A delicious recipe for the soul, infused with chocolate to release a natural feeling of well-being, to be enjoyed and shared with friends.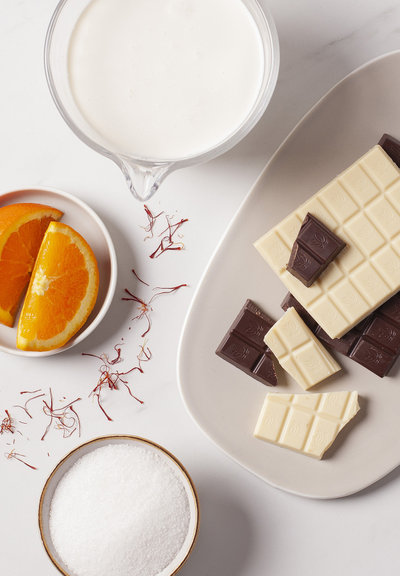 Ingredients
Dark chocolate

100 g

White chocolate

100 g

Fresh whipped cream

200 ml

Caster sugar

30 g

The zest of one orange

-

Saffron

1 sachet

Saffron pistils to decorate

8 pc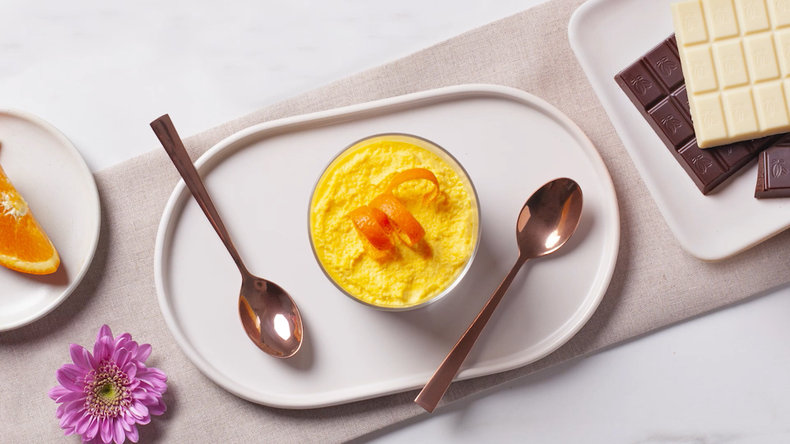 Steps
1.
Select the 6TH SENSE button on the i100 induction hob and choose the 'melting' function.
2.
Place a pan on the hob and press 'ok'.
3.
Place the dark chocolate bar in the pan and wait for it to completely melt.
1.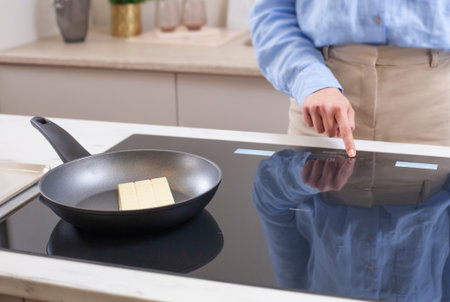 1.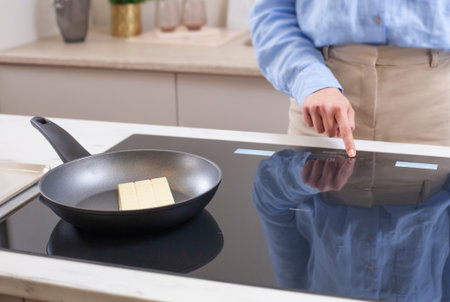 2.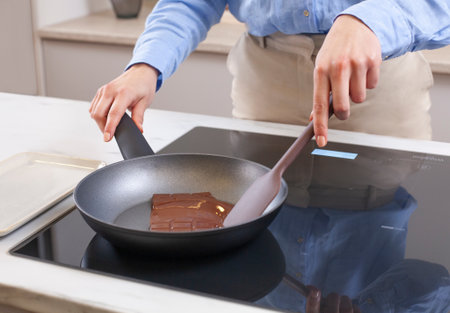 2.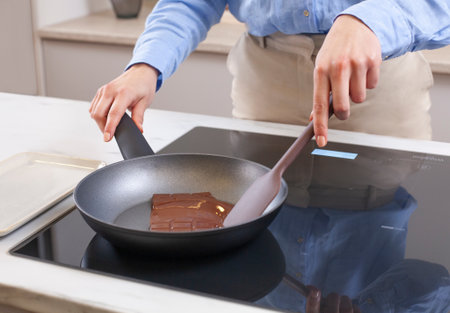 3.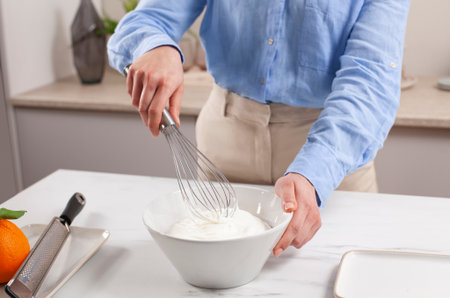 3.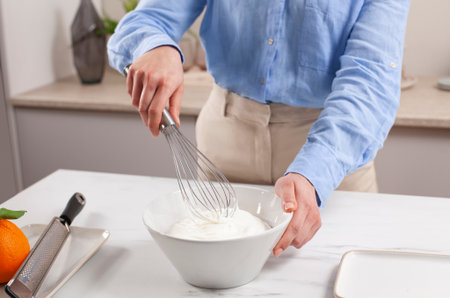 4.
Repeat the steps with the white chocolate.
5.
In a mixing bowl, whip together the cream and sugar until fluffy, and set aside.
6.
Pour the dark chocolate into a seperate bowl and gently mix in half the whipped cream and sugar.
4.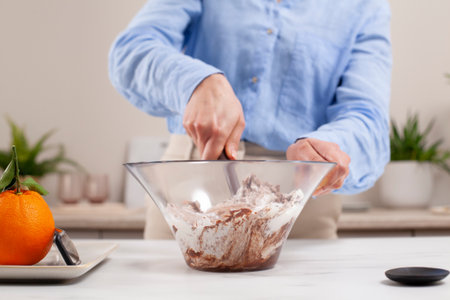 4.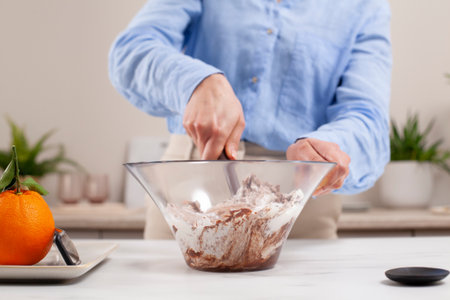 5.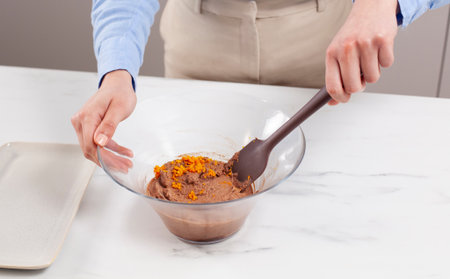 5.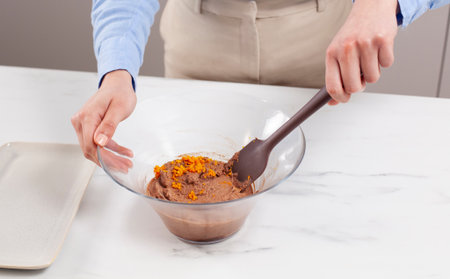 6.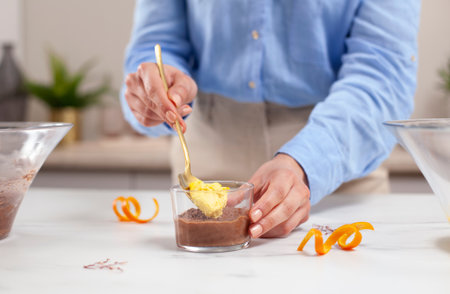 6.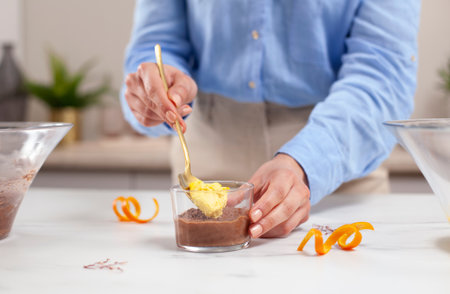 7.
Pour the white chocolate onto the remaining whipped cream and sugar and mix until combined.
8.
Add the greated orange zest to the dark chocolate bowl and mix until combined.
9.
Add the saffron to the white chocolate bowl and mix until combined.
7.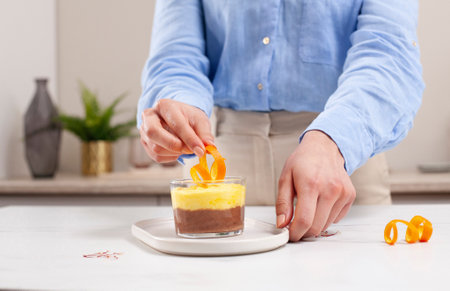 7.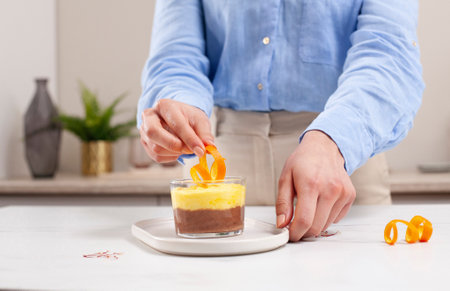 10.
Slowly pour the dark chocolate mousse into the bottom of the glasses, then pour the white chocolate mousse on top.
11.
Garnish with a curl of orange peel and saffron.
12.
Chill for at least one hour before serving.