Fresh, seasonal fruit is one of the key ingredients for a summer of well-being and energy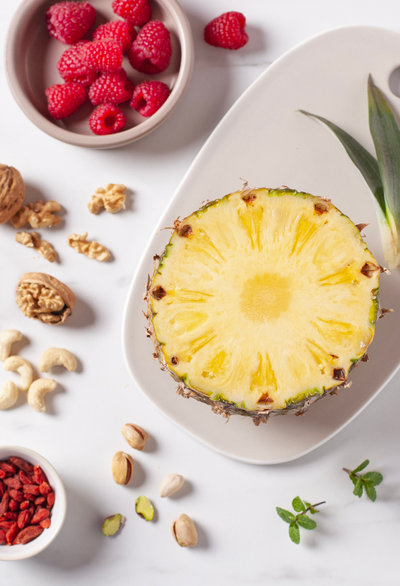 Ingredients
Pineapple

1

Raspberries

150 g

Goji berries

30 g

Walnuts

50 g

Fresh mint

1 sprig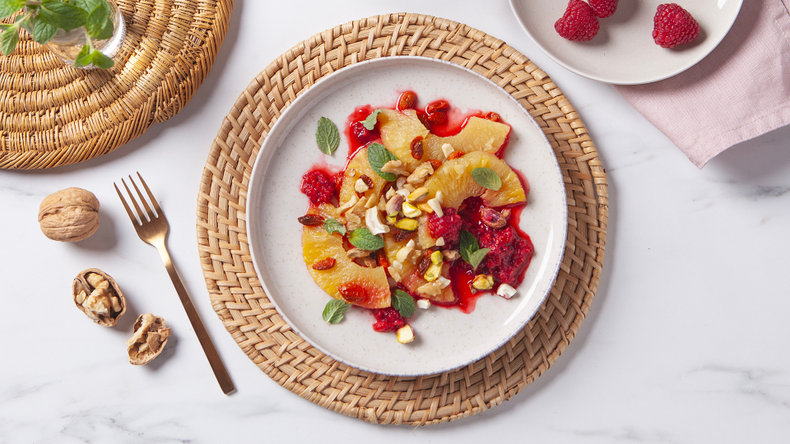 Steps
1.
Carefully remove the leaves from the pineapple with a sharp knife
2.
Remove the skin and core of the pineapple, and slice the flesh
3.
Cut the pineapple slices in half and place them in the steamer basket
1.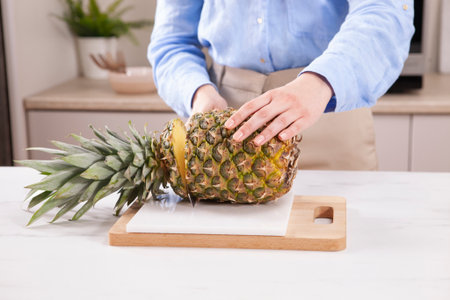 1.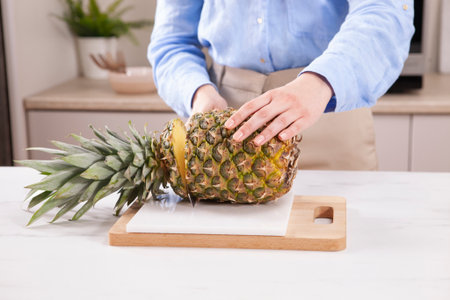 2.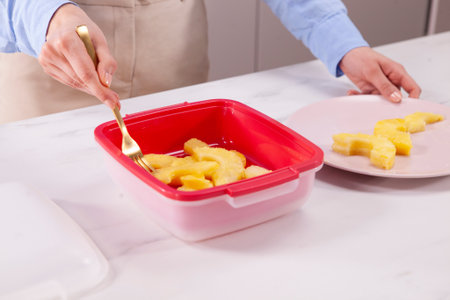 2.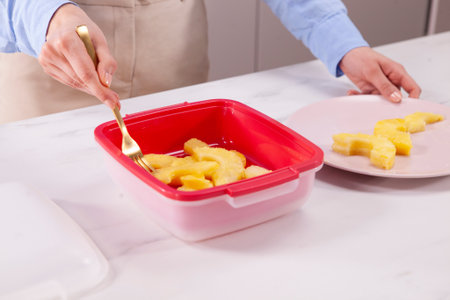 3.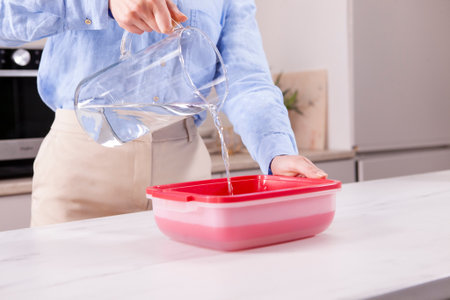 3.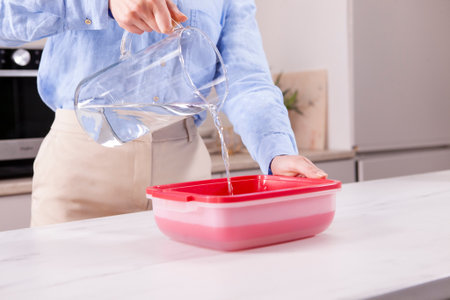 4.
Add the Goji berries and 100ml of water
5.
Place in the oven and select the Dual Steam mode
6.
Set the cooking time to 9 minutes and press Start
4.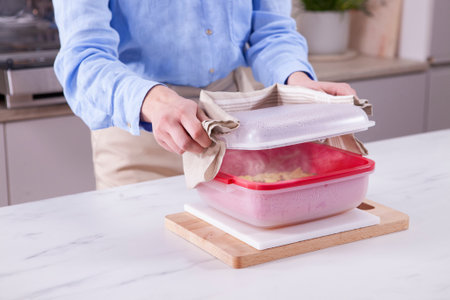 4.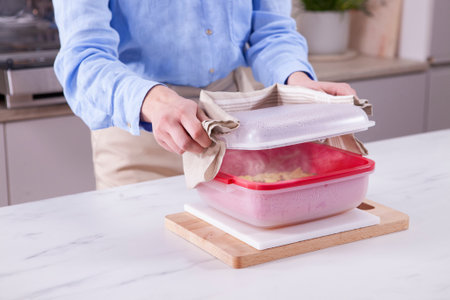 5.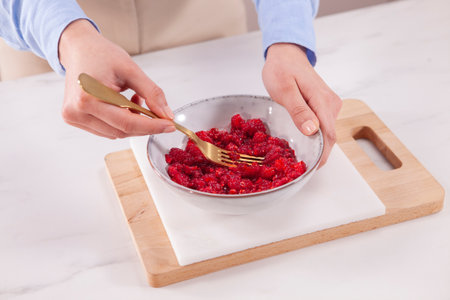 5.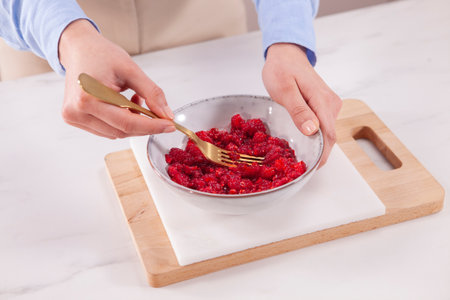 6.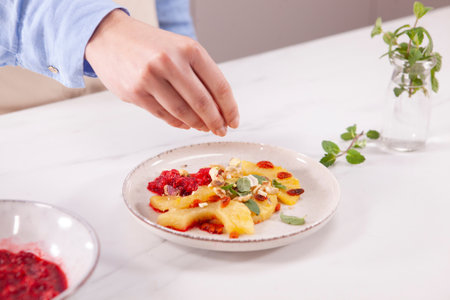 6.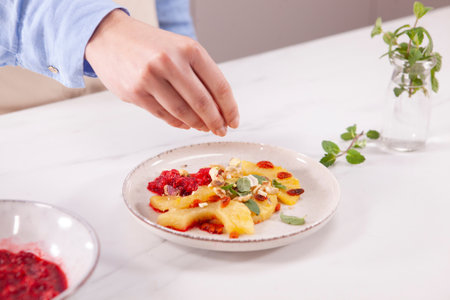 7.
Whilst the pineapple is cooking, mash the raspberries and remove the skins from the walnuts and crush them
8.
Serve the pineapple with the raspberry mash and garnish with the chopped walnuts and mint leaves.