Top Products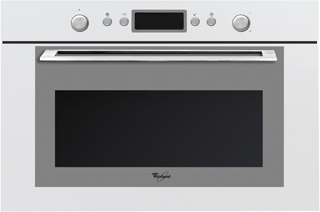 Special Crisp™ System
Jet Defrost
Ambient Design
3D Emission System
£713.90 VAT inc.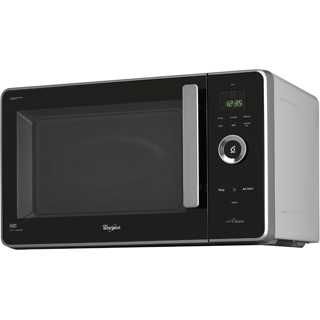 6th SENSE Technology with Weight Sensor
Forced Air
CrispTM
Extra 5 Years' Parts Warranty
£269.99 VAT inc.
Accessories
Outstanding Accessories for N°1 Appliances.
Care. Protect. Enjoy.
Protect, personalise or clean your Microwave with our outstanding range of accessories and care products.
Suitable for all Microwaves.
VIEW ALL ACCESSORIES
Spotless cleaning results. The Wpro Microwave Cleaner Spray effortlessly removes grease and food residue. Its scented, efficient formula will deodorise your microwave and provide a clean, healthy cooking space.
Effortlessly bake your favourite cakes. The Crisp Cake Plate and Anti-stick Knife is compatible with Whirlpool microwaves using the Crisp function, only. The high edges on the crisp plate make it ideal for preparing your favourite cakes and soufflés. It's easy to use and dishwasher friendly. Diameter: 19cm - Height: 5.5cm
Cleaner microwave cooking. The Wpro Dish Cover can be used in all microwaves. With its 26.5cm diameter, it'll ensure there are no food splashes and spills whilst cooking.